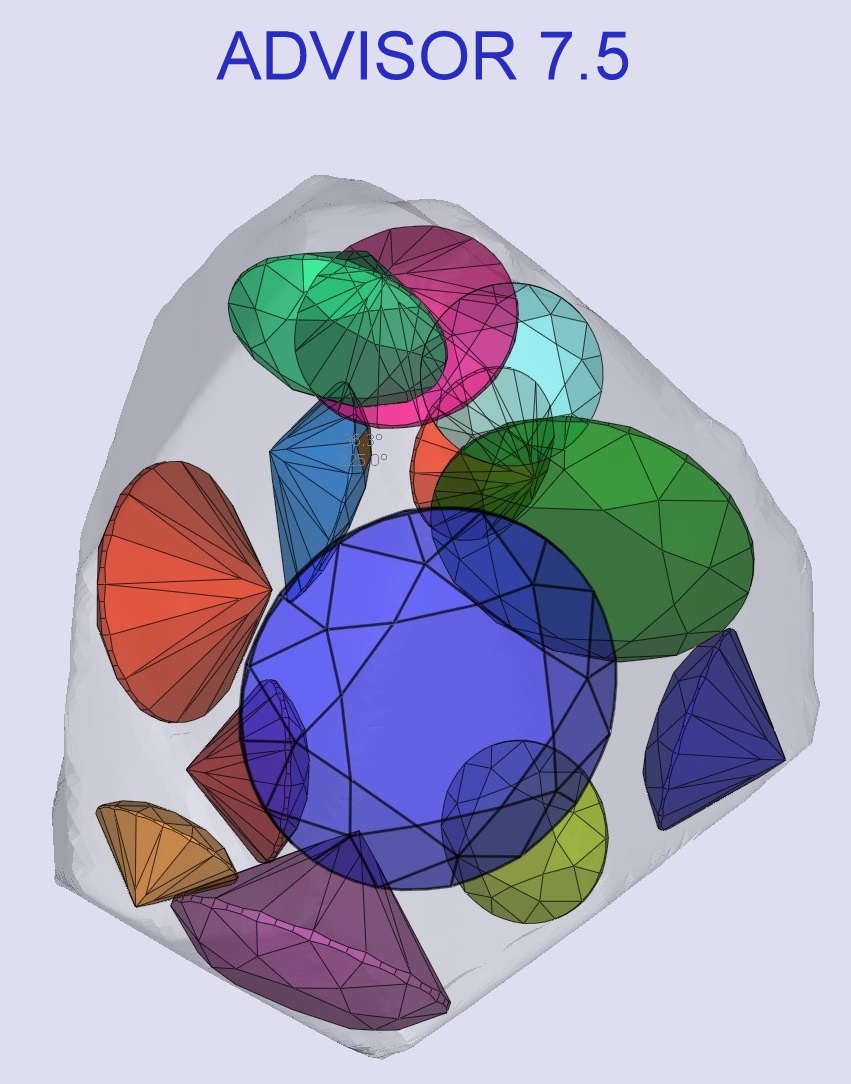 Sarine Advisor Hasp 7.5
Advisor is the world's most widely used rough planning software. It integrates internal inclusion scanning information and geometrical 3D analyses; and provides multiple planning solutions. When using Advisor you can be confident you will be getting an optimal polishing plan and maximum value based on Carat weight, Cut and symmetry, as well as Clarity. For nearly two decades, Advisor has led the diamond industry as the most advanced, accurate, cost-beneficial and easy-to-use computerized rough diamond planning systems, used by the vast majority of diamond manufacturers worldwide.
Etiam sit amet fringilla lacus susantebe sit ullamcorper pulvinar neque porttitor. Integere lectus. Praesent sede nisi eleifend fermum orci amet, iaculis libero. Donec vel ultricies purus.Nulla accumsan ipsum et nibh rhoncus, eget tempus sapien ultricies. Donec mollis lorem vehicula. Namebere dictum sem ipsumebe euliquam.
Advisor is fully integrated with Sarine's Galaxy family of inclusion scanning systems. It utilizes the inclusion output mapping data during the planning process for optimal results based on all the relevant C's. The Advisor runs on Sarine's wide range of scanning and marking platforms, tailored to every manufacturer's specific needs. Advisor follows the processed stone through all of the manufacturing stages, including laser sawing, shaping and faceting, offering the manufacturer high quality control on the market and maximizing returns.
The Advisor generates printable manufacturing instructions and variable levels of physical markings on the stones, which confidently guide your staff through the entire manufacturing process and maximize your value.